OVERVIEW


In Q3 2022, the business jet market exhibited strong performance, continuing a trend that began in the second half of 2020.
Driven by new users and returning customers, flight operations improved on a year-over-year basis, while demand translated into strong order activity as reported by manufacturers. Aircraft listings have increased in 2022; however, pricing remained stable in Q3 as overall levels were still low. With inflation and supply chain issues continuing in Q3, the biggest question going forward is the overall health of the global economy. Due to business aviation's unique value proposition, strong demand, and pragmatic behavior by the OEMs, however, the business jet market has remained resilient.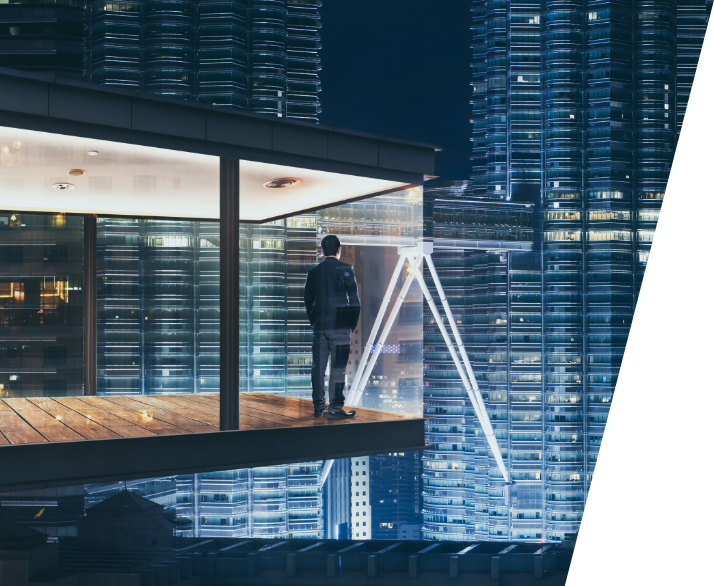 Q3 2022 HIGHLIGHTS
The global economy faces persistent inflation and rising interest rates but remained resilient in Q3 due to a healthy labor market and service sector growth.
Flight operations in the quarter were above year-ago levels due to a combination of continued demand from new users and the re-entry of historical users to the market.
OEMs continue to experience strong demand and backlogs now stand at $43.5 billion, a 38.8% increase compared to Q3 2021.
Growth in transaction volume slowed in Q3 2022 as the pre-owned market normalized when compared to a record 2021 and new deliveries were slowed by supply chain issues.
As listings increased in 2022, inventory levels were higher in Q3 than earlier in the year but remained well below historic levels.
With demand strong and supply remaining at low levels, business jet bluebook values increased in Q3.
Inflation continued to be the major economic story in Q3 2022. Persistent inflation forced central banks around the world to raise interest rates, lowering stock prices and reducing wealthii. Other events that affected the global economy included the war in Ukraine, which created energy instability in Europe, and slowing growth in China.
The macroeconomic environment remained resilient, especially in the U.S., where payrolls and the service sector continued to grow in the quarter. Still, economists are now forecasting many economies will enter recession at some point in 2023 as rising interest rates increase borrowing costs and slow spending and investing. Those same economists expect the recession to be short and shallow, however.iii
Flight operations remained a bright spot for the business aviation market in Q3 2022. Despite a 2.7 percent decline between Q2 and Q3, flight operations in the quarter were 19.2 percent above levels in the same quarter pre-pandemic and 1.1 percent above year-ago levels.v
The entry of new customers into the market increased overall demand for business jet travel. Several factors drove heightened demand. Those customers who entered the market during the COVID-19 pandemic continued to utilize business aviation during Q3 2022. In addition, disruptions to commercial travel in Europe over the summer further bolstered business jet usage during Q3.vi
Charter and fractional operators led the way early in the COVID-19 recovery. Many of these operators have reached full capacity in 2022, however, especially in North America. At the same time, a return to normalcy is driving an increase in private and business travel. As such, through the first three quarters of 2022, the largest increase in flight operations was the use of wholly-owned aircraft by businesses and high net worth individuals.vii
With the addition of new users and the return of historical users following the pandemic, flight operations are expected to remain robust. Flight operations should stabilize in the coming quarters, but at a new and higher plateau for the industry.
Multiple factors are leading to positive results at business jet manufacturers, including new users entering the business jet market, habitual pre-owned buyers electing to order new aircraft due to low pre-owned inventory, typical replacement and trade up orders, and fleet operators experiencing increased demand for their services. This has led to strong book-to-bill ratios and increasing backlogs. While the pace of growth slowed a bit in Q3 2022, growth nevertheless continued. The industry-wide book-to-bill ratio for the quarter was 1.3-to-1 while backlogs increased to $43.5 billion, a 38.8 percent increase from Q3 2021. With this backlog, lead times are now extending well into 2024 for most manufacturers, and even longer in some cases. This will reinforce the resilience of an already healthy industry.
Note that Q3 2022 figures reflect preliminary FAA data and may increase as more transactions are reported.
Through the first three quarters of 2022, new and pre-owned transaction dollar volume increased 9.8 percent compared to the same period last year. Driven by an increase in value and a continued shift toward heavier aircraft, pre-owned dollar volume increased 15.5 percent from a year earlier, while new delivery dollar volume increased 3.5 percent.
Even as dollar volume continued to increase, unit volume leveled off in the new delivery market and declined in the pre-owned market. The decline in pre-owned transactions was a normalization in market dynamics following a very active 2021. The slow growth in new deliveries was the result of supply chain issues that slowed down production, despite strong demand.
After declining throughout 2020 and 2021, aircraft listings were 13.3 percent higher through Q3 2022 than a year ago—although it should be noted that listings were on par with levels seen pre-pandemic. Reports from industry observers indicate that some aircraft owners may have been motivated to sell their aircraft to take advantage of the pricing environment. In addition, many aircraft sales in 2021 involved unlisted aircraft, while aircraft sellers in 2022 are again publicly listing their aircraft for sale. Listings may also increase when new deliveries begin to pick up, with owners marketing their current aircraft after taking delivery of new aircraft.
As aircraft listings increased, inventory levels also began to gradually build. By the end of Q3, inventory stood at 4 percent of the total fleet, higher than the 3.1 percent seen in Q1 2022, but still well below levels experienced over the last decade. Inventory of aircraft younger than 13 years old (typically seen as more desirable) stood at 2.7 percent of the global fleet, an increase from the 1.8 percent seen at the end of Q1.
Inventory rates typically decrease in the fourth quarter when a high number of year-end transactions clears out listings that built up over the middle of the year. This year's sustained strong aircraft listings, coupled with an increase in OEM production rates, will likely result in a gradual increase in inventory despite quarterly fluctuations.
The above chart compares the year-over-year percentage change in the bluebook value of like-aged aircraft over time (e.g., the difference between the value of an eight-year-old aircraft from one year to the next). Global Jet Capital analyzes a basket of aircraft as a proxy for the overall market. Observed increases or decreases in value are not necessarily applicable to any specific aircraft make/model. For the value of a specific aircraft, please contact a licensed aircraft appraiser.
With demand high and supply remaining at low levels (despite gradual increases), business jet bluebook values increased in Q3 2022. Average bluebook values climbed 36.8 percent compared to a year ago, with prices appreciating even more in some cases. On a model-by-model basis, values varied, with some aircraft outperforming others in the market.
Although some price increases were evident in Q3 2021, overall values were still depressed at that time due to COVID-19 disruptions. It is against that backdrop that the 36.8 percent increase is measured and therefore in some cases, the increase represents a reversion to long-term norms. Still, the strong market conditions described above drove a significant increase and many aircraft bluebook values exceeded pre-COVID-19 levels.
There are signs that values are beginning to stabilize. The significant increases reported in Q3 data were largely the result of trades that occurred earlier in the year when buyers were extremely motivated to acquire aircraft. While current listings are still high, the rate of increase has begun to slow as more inventory has been added to the market. It's worth noting that business jets are depreciating assets and a steady decline in the price of an aircraft over its lifespan is normal. The consensus among industry players is that a stable pricing environment will reemerge as demand and supply come into balance.
\ CONCLUSION
The business jet industry demonstrated healthy market dynamics in Q3 2022, continuing a trend that started in late 2020.
New business aviation users entered the market to avoid potential exposure to COVID-19 as well as to avoid disruptions in the commercial aviation market. These newcomers have continued to utilize business aviation while historical users began to return to the market, leading to increases in flight operations. While aircraft listings increased, demand remained strong, driving high orders and pre-owned aircraft values.
Challenges facing the overall macroeconomic environment in Q3 included inflation, rising interest rates, and an increased risk of a future recession. However, strengths in the business jet market – such as high OEM backlogs and demand from new and returning users – have increased its resilience against a future downturn.
iOxford Economics, iiWells Fargo, iiiWells Fargo, ivWingX and Global Jet Capital Analysis, vWingX and Global Jet Capital Analysis, viWingX, viiWingX and Global Jet Capital Analysis, viiiCompany financial reports. Dassault does not report Q3 results and therefore is not included in this graph., ixJetNet and Global Jet Capital Analysis. Units are in parentheses. , xAmstat and Global Jet Capital Analysis, xiJetNet and Global Jet Capital Analysis, xiiAircraft Bluebook and Global Jet Capital Analysis
Global Jet Capital is a leader in the business jet financing market, providing leases and loans for both new and used aircraft. Our customers are diverse but all value flexible financing solutions for their aircraft. Below is a brief overview of a few recent transactions that Global Jet Capital has facilitated.
Due to long lead times when ordering new aircraft, Global Jet Capital's pre-delivery payment financing was an ideal solution for a North American customer. GJC provided further value by advancing PDP funds within the tight time frame available to the customer to secure a desirable aircraft delivery slot.
An existing customer's lease was approaching expiration. The customer leveraged Global Jet Capital's aviation expertise to structure a long-term extension of its existing lease, together with support for future upgrades to the aircraft.
The return of a popular aircraft model from one customer enabled Global Jet Capital to meet the needs of another customer actively looking to expand its fleet. Working with both customers, GJC was able to leverage its business aviation expertise to efficiently transition the aircraft from one customer to another.