OVERVIEW


The business jet market was strong in 2022
Flight operations improved on a year-over-year basis and manufacturers received a high level of orders. Transactions were down compared to a brisk 2021 but were higher than pre-COVID levels. Aircraft listings increased, although pricing remained stable as overall inventory levels were still low. The biggest question going forward is the health of the global economy, with many economists expecting a recession in 2023. Due to business aviation's unique value proposition, the business jet market has remained resilient but will likely be tested this year.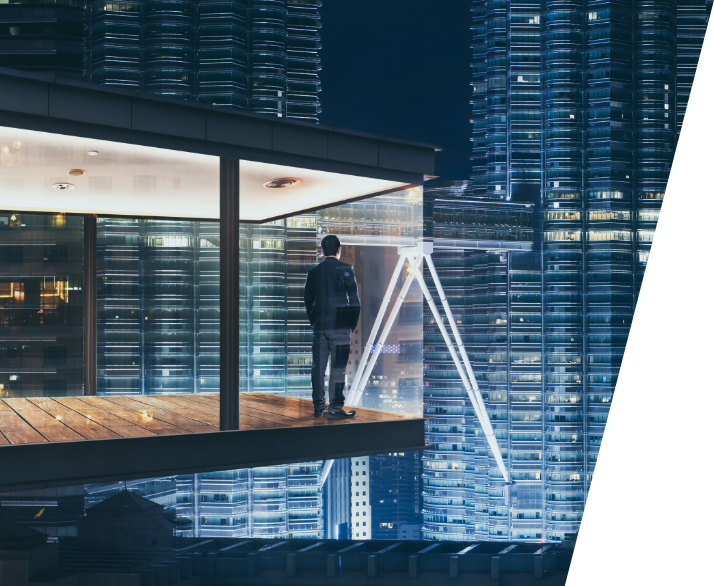 Q4 2022 HIGHLIGHTS
While many economists forecast the global economy to experience a recession in 2023, Q4 2022 data indicates that the contraction may be less severe than originally expected
While flight operations dipped slightly in Q4 2022, they remained nearly 18 percent above 2019 levels, demonstrating that the broadening of the business aviation user base has endured.
OEMs experienced robust demand in 2022, driving up backlogs. Strong deliveries and normalizing order intake during Q4 resulted in lower book-to-bill ratios.
Pre-owned transaction levels were down in 2022 compared to a red-hot 2021 but were higher than pre-COVID levels.
Inventory levels increased along with aircraft listings in 2022 but remained well below historical levels.
With demand strong and supply remaining low, business jet bluebook values increased in Q4, but signs that the market is normalizing began to emerge.
Supply chain disruptions and high inflation drove central banks around the world to raise interest rates in 2022, creating uncertainty. The war in Ukraine and the ensuing energy instability in Europe, in addition to zero-COVID policies in China through much of the year, contributed to economic headwinds. As a result, economic growth slowed, and stock prices and wealth declined.ii
Heading into 2023, economists expect economic headwinds to persist. There is a consensus that most major economies will experience a recession during the year due to higher interest rates.iii However, there is also agreement that any recession that does occur will be a moderate one. The International Monetary Fund recently increased its 2023 growth forecasts citing slowing inflation, an opening of China's economy, the strong labor market in the U.S., and the better-than-expected response to the energy crisis in Europe. The report indicates there are still risks to economic growth, which will be slower in 2023 than 2022, but the overall global economy is weathering tough conditions better than expected so far, which will promote higher growth than previously forecast.iv
Flight operations were a bright spot for the business aviation market in 2022. Flights were 12 percent higher than in 2021 and 19.1 percent higher than in 2019. Increases were driven by existing customers returning to business aviation even as new customers who had entered the market during COVID-19 continued to utilize business aviation throughout the year. The strong value proposition of business aviation (including flexibility, productivity, and comfort) during a period of continued COVID-19 outbreaks and disruptions to commercial travel drove customers to the market.vi
The number of flights during Q4 declined slightly, dropping 2.6 percent compared to Q4 2021 and 4.2 percent from Q3 2022. The number of flights was 17.8 percent above 2019, however, demonstrating that the demand for business aviation has continued at a higher plateau than pre-COVID levels. Much of the decline was driven by operations in Europe, as consumers and businesses cut travel in the face of high energy prices. In addition, many business aircraft fleet operators reached full capacity in 2022, capping how many additional flights they were able to make. vii
Heading into 2023, areas of potential growth for flight operations include increased private and business usage and increasing demand in Asia Pacific and the Middle East. viii
OEMs had a strong year in 2022, with orders from new users entering the business jet market, habitual pre-owned buyers electing to order new aircraft due to low pre-owned inventory, typical replacement and trade up orders, and fleet operators experiencing increased demand for their services. Despite slowing a bit in Q4 2022, growth continued. The industry-wide book-to-bill ratio remained above 1-to-1 in the quarter. While orders were not as strong as in the beginning of 2022, they hovered around historical norms. At the same time, year-end deliveries were high, a normal practice for the industry. The result of normalizing orders and high deliveries was a decline in the book-to-bill ratio in the quarter.
Note that 2022 year-end figures reflect preliminary FAA data and may increase as more transactions are reported.
Throughout 2022, buyers acquired new and pre-owned aircraft at a strong pace. The total number of new deliveries and pre-owned transactions declined 15.1 percent in 2022 compared to 2021. However, 2022 transactions were 7.1 percent higher than 2020 and 7.5 percent higher than 2019. The pace of transactions in 2021 was not sustainable, given the substantial decline in pre-owned inventory and continued supply chain disruptions affecting new aircraft production. The strength of the market in 2022 compared to previous years, however, demonstrated the continued demand for business jets among fleet operators and individual users.
Even as unit volume declined in 2022, dollar volume increased 5.5 percent due to rising aircraft prices. The increase in dollar volume was largely in the pre-owned market, driven by increases in trading.
After declining throughout 2020 and 2021, total aircraft listings during 2022 were 23.7 percent higher than 2021. It is important to note, however, that the increase is partly due to comparison with a low level in 2021. Listings in 2022 were 6.3 percent lower than levels in 2019. Reports from industry observers indicate that some aircraft owners may have been motivated to sell their aircraft to take advantage of the pricing environment. In addition, many aircraft sales in 2021 involved unlisted aircraft, while aircraft sellers in 2022 returned to publicly listing their aircraft for sale. Listings may increase in 2023 when new deliveries begin to pick up, with owners marketing their current aircraft after taking delivery of new aircraft. This was in evidence when listings increased in Q4 2022 as deliveries increased.
As aircraft listings increased, inventory levels also began to gradually build. By the end of 2022, inventory stood at 5 percent of the total fleet, higher than the 3.1 percent at the end of Q1 2022 but still well below levels over the last decade. The inventory of aircraft younger than 13 years old (typically seen as more desirable) stood at 3.5 percent of the global fleet, an increase from the 1.8 percent seen at the end of Q1 2022.
Inventory is expected to continue to gradually increase throughout 2023 as the market returns to more normal conditions. Increased OEM production rates along with increased listings are likely to drive up inventory. Considering the brisk Q4 transaction activity in the pre-owned market, higher inventory should provide buyers with more options when purchasing aircraft moving forward.
The above chart compares the year-over-year percentage change in the bluebook value of like-aged aircraft over time (e.g., the difference between the value of an eight-year-old aircraft from one year to the next). Global Jet Capital analyzes a basket of aircraft as a proxy for the overall market. Observed increases or decreases in value are not necessarily applicable to any specific aircraft make/model. For the value of a specific aircraft, please contact a licensed aircraft appraiser.
With high demand and relatively low supply, business jet bluebook values increased in Q4 2022. Average bluebook values climbed 29.5 percent compared to Q4 2021, with prices appreciating even more in some cases. Values varied on a model-by-model basis, with some aircraft outperforming others in the market. Older aircraft, in particular, appreciated in value faster than newer aircraft as many buyers chose to acquire older aircraft during the peak of the market, rising 58.1 percent. These aircraft provided attractive value to buyers even at elevated prices given the relatively low usage and long useful lives of business jets.
Although prices began to increase in Q4 2021, overall values were still depressed at that time due to COVID-19 disruptions. Accordingly, the higher prices in Q4 2022 must be considered in the context of the lower prices in 2021. Still, the strong market conditions described above drove a significant increase and many aircraft bluebook values exceeded pre-COVID levels at the end of Q4.
There were signs in Q4 that values were beginning to stabilize. The increase in average bluebook values of 29.5 percent represented a slower increase than the 37.2 percent experienced in Q3. While listings at the end of Q4 were still high, the rate of increase began to slow during the quarter, and even decline in some cases, as more inventory was added to the market. With more choice, price negotiations between buyers and sellers were also more balanced than in 2021 and much of 2022. It's worth noting that business jets are depreciating assets and a steady decline in the price of an aircraft over its lifespan is to be expected. The consensus among industry players is that a stable pricing environment will reemerge as demand and supply come into balance.
\ CONCLUSION
The business aviation industry had a good year in 2022.
Flight operations increased from already high levels in 2021. While transactions declined and inventory rose compared to 2021, both remained at historically healthy levels. Manufacturers ended the year with strong backlogs. Finally, aircraft values remained at high levels, demonstrating continued demand.
Looking toward 2023, the overall macroeconomic environment remains the biggest concern, with many economists expecting a recession. While the business jet market has seen a substantial expansion of its user base and has been resilient to economic volatility, this resilience may be tested in 2023.
Global Jet Capital is a leader in the business jet financing market, providing leases and loans for both new and used aircraft. Our clients are diverse but all value flexible financing solutions for their aircraft. Below is a brief overview of a few recent transactions that Global Jet Capital has facilitated.
Global Jet Capital's expertise and advice to the client was instrumental in closing this deal within tight time constraints. In particular, our team guided the client through complex legal structuring in completing the aircraft acquisition while moving aircraft registration from one jurisdiction to another.
Thanks to the availability of a high-quality off-lease aircraft that perfectly fit this client's mission profile, Global Jet Capital was able to meet the needs of a large U.S. corporation who needed to replace its aircraft in a tight timeframe. Global Jet Capital exceeded the client's expectations and closed the deal well ahead of its deadline.
A current client wanted to replace its existing aircraft with a model featuring greater range and passenger capacity. With Global Jet Capital's market expertise, we worked with the customer to dispose of its current aircraft and acquire a new aircraft. We were able to work hand-in-hand with the customer through pre-purchase inspections and transaction complexities resulting from the multiple aircraft involved in the transaction.
iOxford Economics, iiWells Fargo, iiiOxford Economics, ivInternational Monetary Fund World Economic Outlook Update, 1/31/2023, vWingX and Global Jet Capital Analysis, viWingX, viiWingX, viiiWingX and Global Jet Capital Analysis, ixCompany financial reports. Dassault and Embraer have not reported as of the time of publication and therefore data is based on reports from Cessna, Bombardier, and Gulfstream. , xJetNet and Global Jet Capital Analysis. Units are in parentheses., xiJetNet and Global Jet Capital Analysis, xiiJetNet and Global Jet Capital Analysis xiiiAircraft Bluebook and Global Jet Capital Analysis