Embraer Executive Jets Financing & Leasing
Building on a rich history of Brazilian aviation, the pioneers of innovation at Embraer consistently offer some of the most technologically advanced executive aircraft in the aerospace industry. With its broad selection of executive jets available, Embraer remains one of the leaders of the commercial aircraft industry. Embraer Business Jets from Global Jet Capital Fly in comfort, luxury and convenience as you soar above the competition in one of Embraer's executive aircraft. Embraer Legacy 450 With the ultimate avionics and design, the Embraer Legacy 450 provides a world-class flight experience.
The Embraer Advantage
A multi-national corporation, Embraer has a presence throughout the world to help meet your every executive aircraft need. With over 37 years of manufacturing excellence, you can count on Embraer's executive aircraft to be among the top in performance design, innovation and all-around luxury.
Aviation Finance Options with Global Jet Capital
Find your Embraer Jet financing solution with help from the private jet financing experts at Global Jet Capital. Combining for over 100 years of aviation financing experience, the management team of Global Jet Capital will guide you towards the best solution for your aircraft financing needs.
Contact a Global Jet Capital representative
today.
Phenom 100EV
In a class of entry-level jets, the Phenom 100EV stands out. With enviable thrust, taking off on short runways and climbing over the weather to 41,000 ft is standard course, while intuitive avionics and an elegant cabin bathed in natural light make flying an inspiration. And for executives who enjoy piloting themselves, the Phenom 100EV is the most complete entry-level light jet. Boasting unparalleled performance, turboprop-grade efficiency, enhanced safety and beauty, it's sure to attract a crowd.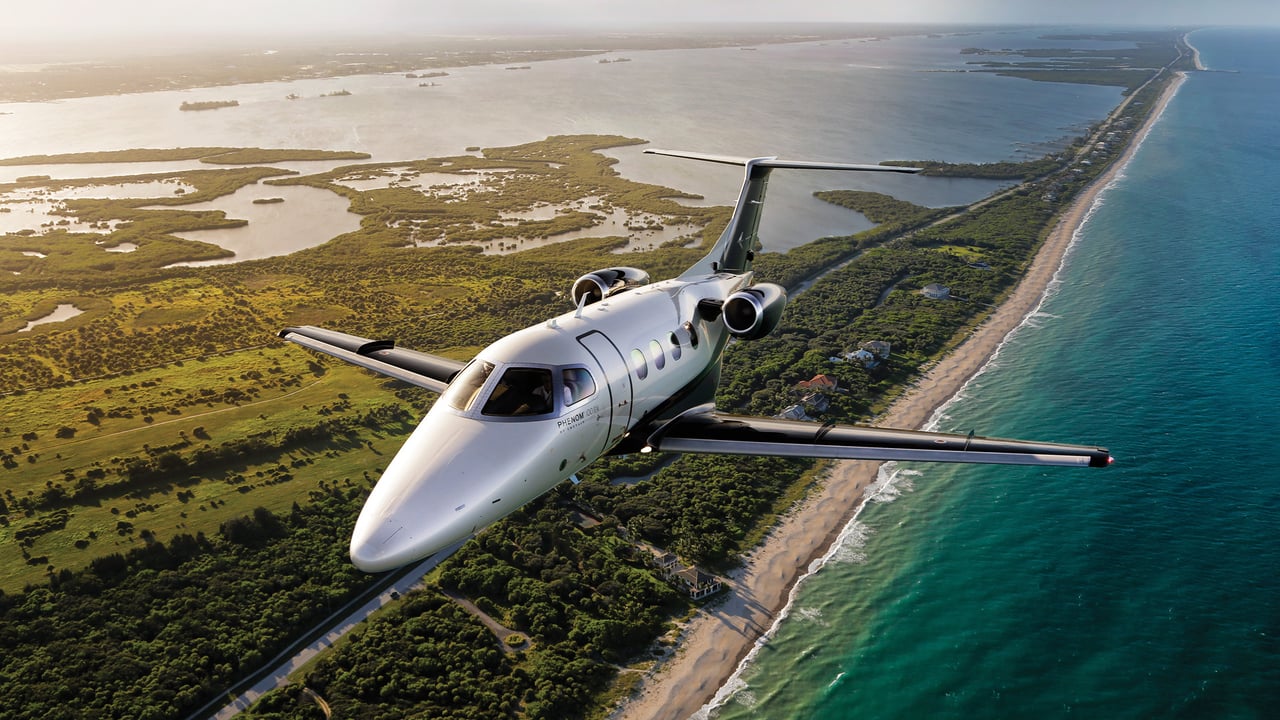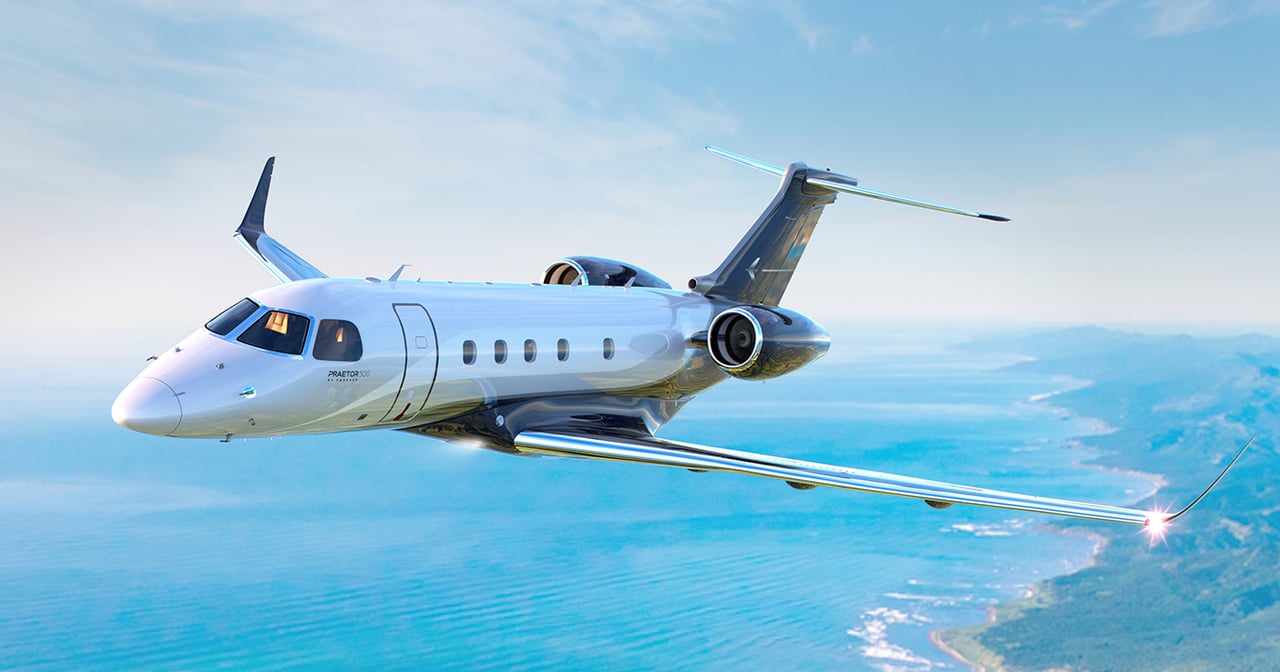 Embraer Phenom 300E
The best-selling light business jet in the world six years in a row, Embraer's Phenom 300 made waves as the fastest, most efficient and longest-range single-pilot aircraft in the market. Now meet the extraordinary Phenom 300E light jet, which dares to do more. Consider the highly intuitive next-generation avionics, generous cabin space, revolutionary interior, industry-exclusive upper technology panel and best-in-class cabin altitude, and you have a truly satisfying private jet experience. Take to the skies with ease, comfort and style — and don't be surprised when it attracts a crowd on the ramp.
Embraer Legacy 450
Giving new meaning to midsize, the Embraer Legacy 500 offers exceptional comfort and performance for a truly unique in-flight experience. Watch your business take off with an Embraer Legacy 500 aircraft.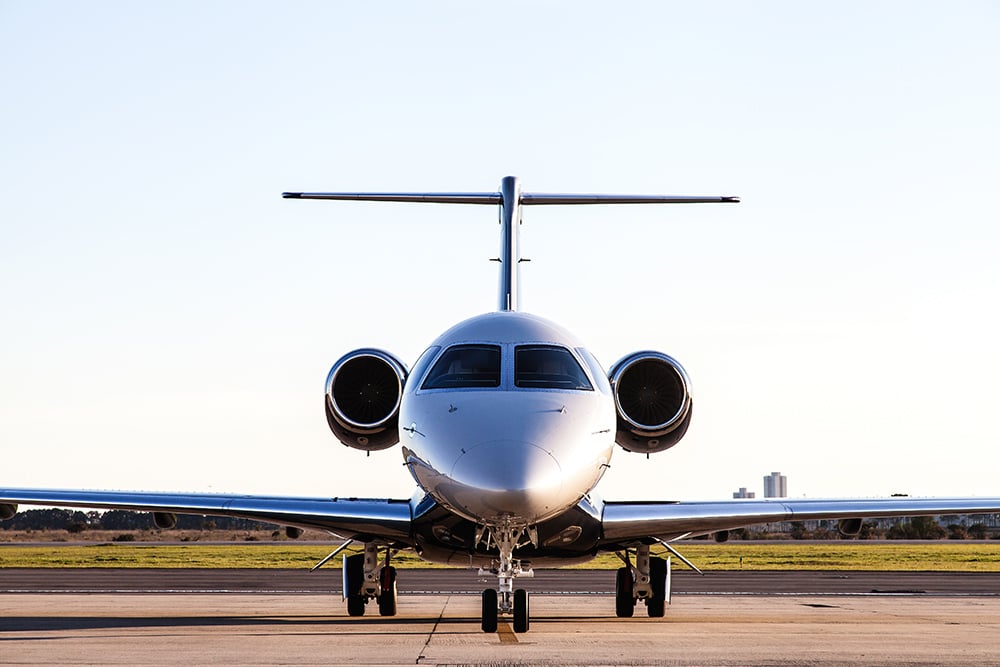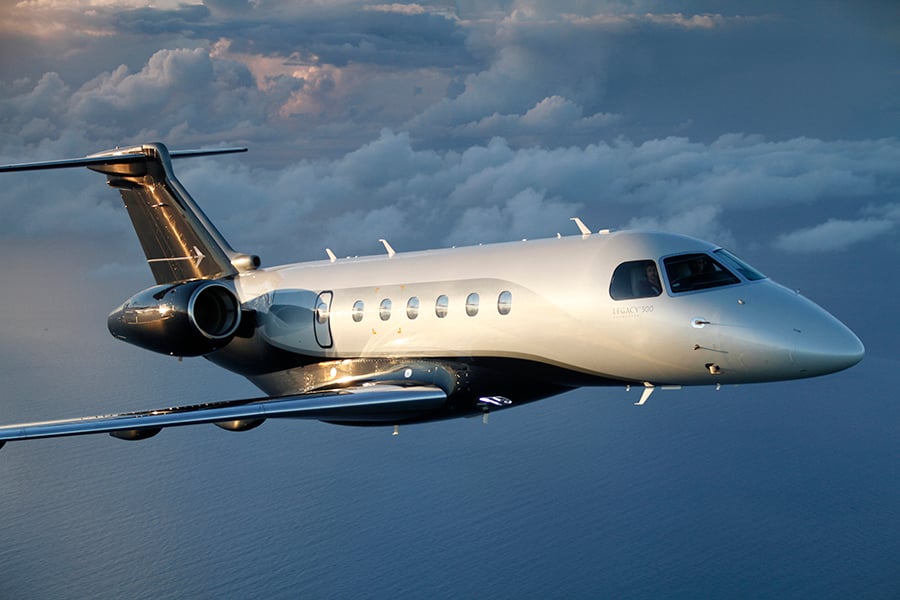 Embraer Legacy 500
Tailored with business in mind, the Embraer Legacy 600 combines luxury and performance like no other. Boasting the most comprehensive cabin and performance standard in its class, the Embraer Legacy 600 has what it takes to soar your business to new heights.
Embraer Preator 500
Introducing the new Praetor 500 - the world's most disruptive and technologically advanced midsize business jet. With its remarkable range and incredible speed, the Praetor 500 disrupts the conventional boundaries. This powerful aircraft is the fastest in its class, a smart, magnificent way to save time, reach more destinations in more comfort. A corner-to-corner, transcontinental aircraft, fly from Miami to Seattle, San Francisco to Gander, Singapore to Beijing or Dubai to Bangkok. Non-stop. This is the fastest midsize jet that will fly from the west coast of USA to Europe, with just one stop. Do the unthinkable with best-in-class range and cabin altitude. You will save time and feel fresh on arrival – ready to seize the day and pioneer others into the future.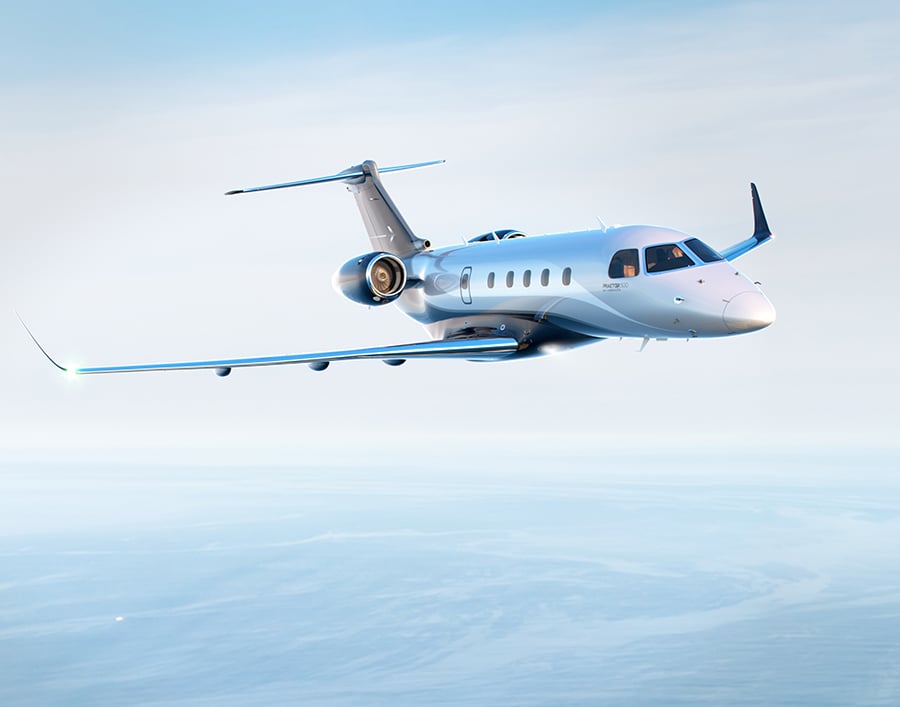 Embraer Preator 600
Introducing the new Praetor 600 - the world's most disruptive and technologically advanced super-midsize business jet. From class-leading cabin comfort, including best-in-class cabin altitude to more destinations with best-in-class range and enviable performance in challenging airports, the Praetor 600 truly expands your journey and delivers the utmost value.
In this commanding intercontinental aircraft, fly to far-away destinations, from London to New York, São Paulo to Cape Town, or Dubai to Hong Kong, non-stop. In fact, this is the only super-midsize jet that consistently delivers the London to New York flight missions. The perfect union of performance, comfort and technology make the Praetor 600 the most disruptive business jet in existence.