Executive Committee
Senior Leadership Team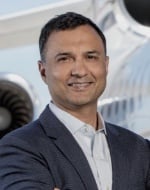 Vivek Kaushal
CHIEF EXECUTIVE OFFICER
VIEW PROFILE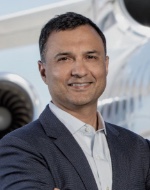 Vivek Kaushal
CHIEF EXECUTIVE OFFICER
Vivek Kaushal serves as Chief Executive Officer for Global Jet Capital. Vivek joined the firm in 2015 and has been part of Management Team throughout, first as Chief Risk Officer, and prior to his current role, as President and Chief Operating Officer. Vivek has over 30 years of leadership experience in various financing businesses and was the Chief Risk Officer for GE Capital Business Aviation Finance prior to its purchase by GJC. Vivek received an MBA from the Indian Institute of Management, Calcutta, and a BS in Chemical Engineering from the Indian Institute of Technology, Delhi.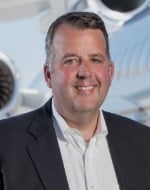 Christopher Paul
CHIEF LEGAL OFFICER
VIEW PROFILE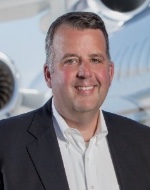 Christopher Paul
CHIEF LEGAL OFFICER
Christopher Paul serves as General Counsel of Global Jet Capital. Chris was previously General Counsel of CIT Aerospace. In more than 20 years practicing law, Chris has gained significant experience in commercial transactions both domestic and international, corporate governance, M&A and corporate finance. Previously, Chris served as CIT Group's Chief Corporate Counsel, CIT Bank's Corporate Secretary and CIT Group's Chief M&A Counsel. In these roles, Chris was a key member of the team that changed CIT's business mix and restructured CIT's balance sheet following the company's emergence from bankruptcy. Prior to joining CIT, Chris was a partner with the international law firm of McDermott Will & Emery LLP in its New York office. Chris received his Bachelor's degree from Colgate University and his Law degree from The University of Connecticut School of Law. He is admitted to the bar in Connecticut and New York.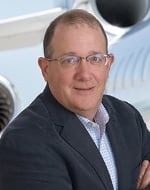 Paul Rerick
CHIEF FINANCIAL OFFICER
VIEW PROFILE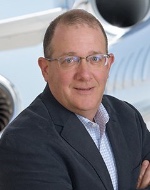 Paul Rerick
CHIEF FINANCIAL OFFICER
Paul Rerick serves as Chief Financial Officer for Global Jet Capital. Paul has over 20 years of experience in commercial finance including more than 15 years of general aviation finance. He has held a variety of financial and project management roles at Textron Financial Corporation. During his tenure at Textron Financial Corporation, he held a range of positions including Senior Vice President and Chief Financial Officer, Assistant Treasurer and Vice President of Capital Markets, as well as other financial roles. Paul received both his bachelor's degree in Finance and his MBA from Providence College in Rhode Island.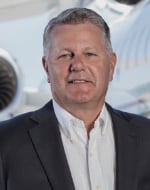 Shawn Vick
CHAIRMAN
VIEW PROFILE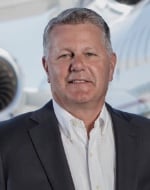 Shawn Vick
CHAIRMAN
Shawn Vick serves as Chairman for Global Jet Capital. Shawn has over 30 years of experience in the aerospace industry as a senior operating executive and as an advisor to private equity. He has held senior leadership positions at British Aerospace, Gulfstream Aerospace, Bombardier Aerospace, Landmark Aviation, Hawker Beechcraft, and AE Industrial Partners. He also has operating experience in the MRO and charter management segments of the business aviation market.Shawn also serves as a partner and member of the investment committee for AE Industrial Partners, a private equity firm specializing in aerospace, power generation, and specialty industrial investing with over $500 Million in assets under management.Over the course of his career Shawn has been heavily engaged in restructuring and M&A activities including divesting of Landmark Aviation's FBO network, the restructuring of Hawker Beechcraft and subsequent acquisition by Textron, and the acquisition of GE Capital's business aviation portfolio in support of Global Jet Capital's emergence as a leader in business aviation financing solutions.Shawn holds a BS from Embry-Riddle Aeronautical University and completed the Oxford Air Transport Course programs at Oxford College, England. He serves on the boards of three private companies, and he is an active private pilot.